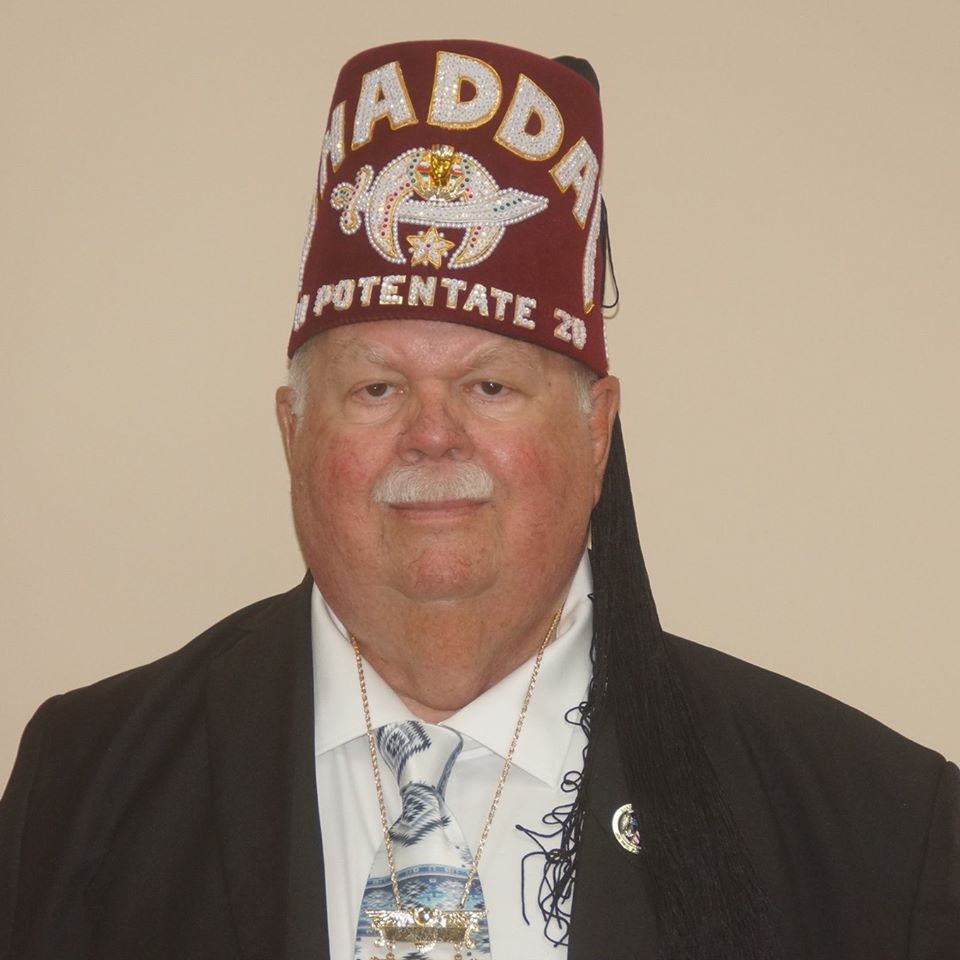 Joe Paul
2020 Potentate
We as Shrine Masons belong to an organization that was founded in New York City in 1872 by two Masons who felt that there was a need to have a fun side of Masonry, and thus the Ancient Arabic Order of the Nobles of the Mystic Shrine of North America was established. In later years the Orthopedic Hospitals and Burn Institutions were established as charities of our order.
Now our 22 Hospitals are known as Shriner Hospitals for Children and Shriners Burn Institutes, but we as Shriners call them the World's Greatest Philanthropy.
Shaddai Shriners are the guys participating in colorful parades wearing distinctive Red Fez's, but helping kids is what we are really all about. For with our Caring Hearts, we provide the funding for those helping Hands that mend a child's body, so they can have a better quality of life. Wouldn't it be great to belong to such an organization?